You don't need millions in retirement funds and the ability to trot the globe to make your ending years golden. While travel destinations are popular additions to bucket lists, here are 10 must-have adventures, decisions and experiences for your list that don't require leaving your hometown.
1. Record Some of Your Life Stories
Take time to record some of your life stories for posterity. You don't have to be a Kennedy or sports legend like Jim Thorpe to have interesting stories to tell, and your friends and family will love reading or listening to your tales for years to come. Write, type or speak your stories. Make this bucket list item even more special by involving others – have grandchildren interview you or work with a friend to record both of your stories.
2. Learn a New Art Form
Take classes, or teach yourself from the Internet or a book, about a new art form. Learn to play an instrument, draw or paint, or act. Join the local community theater, speak your poetry at an open mic night, or ask a local restaurant to hang some of your artwork. Or, just do these things for you – creating can be satisfying even if no one else ever knows about it.
3. Make a New, and Unexpected, Friend
Widen your social circle in later years in an unexpected way. You can never have too many friends, and it's never too late to make new ones. Don't check this item off your bucket list for an expected friend, such as you might meet about the neighborhood or during a church potluck – though all new friends are lovely. Instead, save this item for a time when you meet someone unexpected – someone you might never have befriended in your youth: someone on the bus, in the grocery store or sitting on a bench at the park. They might be 5; they might be 85. You never know!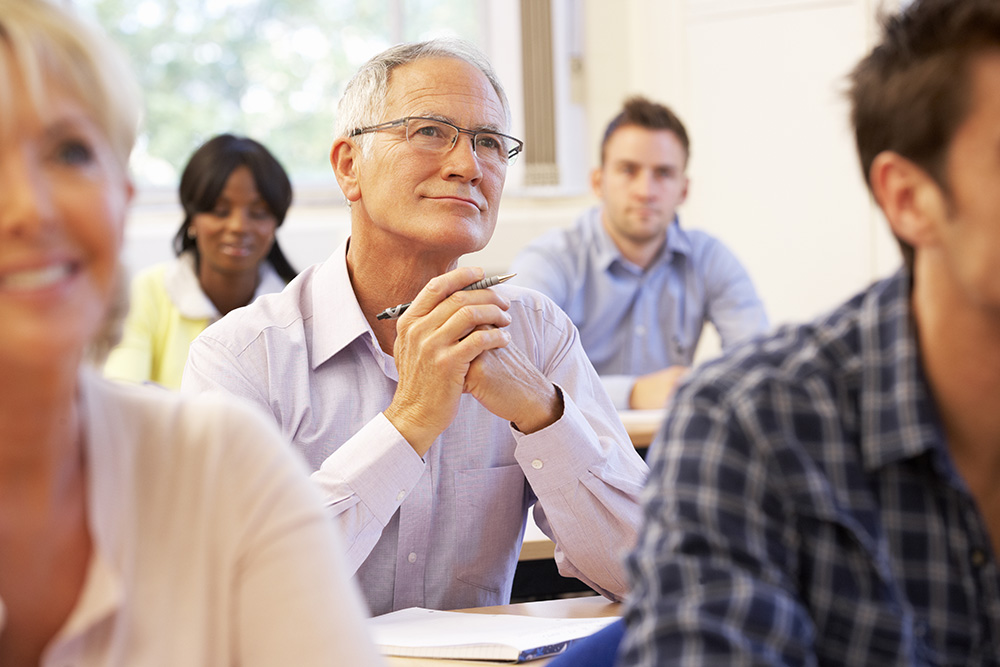 4. Go to School Just to Go
Take classes without any pressure, and for no other reason than because the mind doesn't stop learning and yearning just because it has some age on it. Don't worry about a degree, unless that's something you want to do for you. Don't worry about passing or failing, either. Just try your best and enjoy the experience. Take a class on history or art or math or psychology or religion – consider the catalog at any nearby community college, where tuition is likely to be least expensive.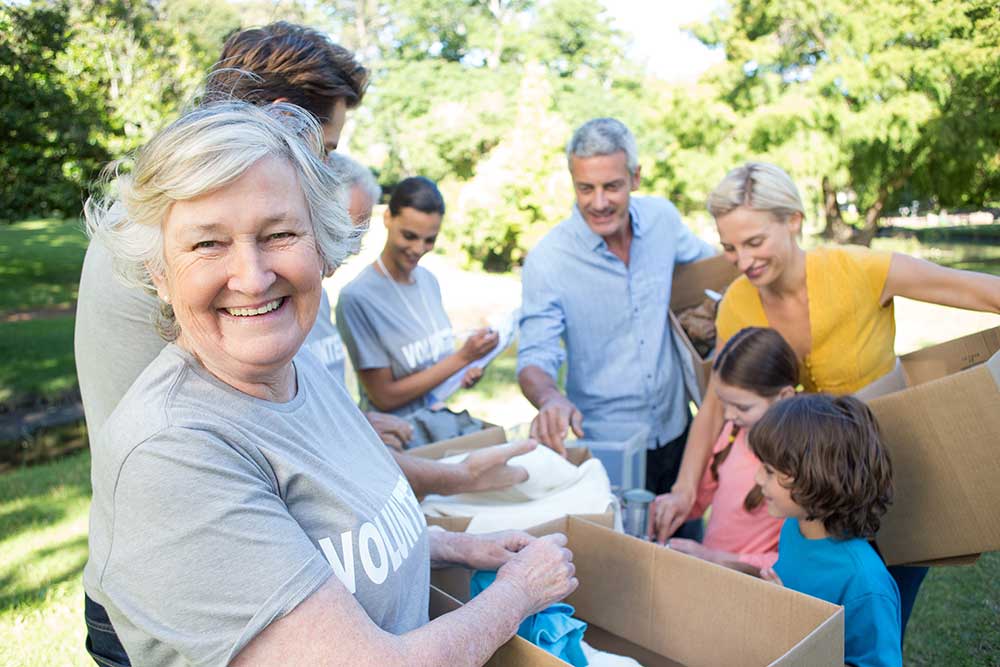 5. Spend an Entire Month Tithing Your Time
If you gave 10 percent of your time to another person or volunteer for an entire month, you would give approximately 72 hours – or close to 2.5 hours each day. According to researcher Cassie Mogilner, volunteering actually makes you feel like you have more time – and what person enjoying their golden years wouldn't want more tick-tock on the clock? Volunteering has also been shown to help improve physical, mental and emotional health, and while you're doing all that for yourself, you'll be doing nice things for others. From serving in soup kitchens to sitting with bedridden adults or children, there are enough volunteering opportunities that everyone can find something right for their own physical capability level.
6. Plan for Now and Later
A lot of the items on this list are fun, but you can't truly enjoy your later years if you haven't taken time to do some planning. Plan for today, but also take time to plan for tomorrow and after you are gone. While it seems like a dreary subject, putting your estate plans and wishes for things such as memorial services on paper can remove a weight from your heart and shoulders. Once you know those things are taken care of, you can get on with enjoying every minute.
7. Enjoy an Expensive Meal
Speaking of enjoyment, don't plan to leave every penny to your heirs. Hold out a little to splurge on yourself. Consider adding an elaborate meal to your bucket list. Take a significant other or good friend to the finest dining establishment your town has to offer, and don't hold back when it's time to order. Save up if you have to so you can truly enjoy a gourmet, all-service experience, from appetizers and drink choices to desserts.
8. Recreate Old Photographs
Mementos are often the most valuable thing left to heirs, and you can leave behind fun ones when you gather family and friends to recreate old photographs. Pick out some timeless favorites and work with children, grandchildren and others to pull together wardrobes, props and locations for fun recreation photo shoots.
9. Do Something Risky (but Legal)
Get your adrenaline pumping with a risky, but legal, activity. Plan in keeping with your health and physical capability, but some options include skydiving, parasailing, a ride-along in a race car or a hot-air balloon ride.
10. Rewatch, Reread, Replay
Finally, end each day with something you truly enjoy. Make a list of your favorite movies, books, games or hobbies. Spend a few minutes or hours each evening reliving those favorites – and, if possible, share them with someone who hasn't experienced them yet.
These 10 things would be at home on anyone's bucket list, but bucket lists are personal things. Get out a pen and paper and starting writing yours today.
______________________________________________________________________________________________
The Neptune Society is the nation's oldest and largest provider of affordable cremation services. Whether you have an immediate need or want to plan cremation services in advance, we are always available to assist you and your family.
Call 1-800-NEPTUNE (800-637-8863) today or contact us online to learn more.