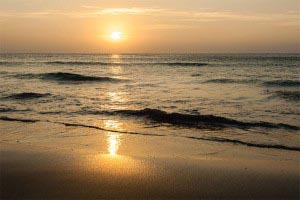 When we face our mortality or the passing of a loved one, our thoughts often run to questions of the afterlife. Yet there are also practical questions we must answer, like what we want done with our final remains.
Fear of the unknown can make this question easy to ignore, but choosing between cremation and burial can ease the pain, indecision and struggle of your family in their time of grief after your passing. If you must make the choice for a loved one who didn't leave instructions or make prearrangements, it can be even harder to choose.
Religious and Cultural Beliefs
Since religion and culture dictate beliefs on the purpose of life and death or whether there is an afterlife and how one gets there, observing your religious laws and traditions or those adopted by the deceased may take priority over other considerations. Each tradition has its own beliefs about death and the afterlife that can affect your final decision.
For example, Orthodox and Conservative Jews oppose cremation because of biblical and Talmudic teachings while many Liberal and Reform Jews embrace it as an option. However, historical concerns may greatly influence this decision regardless of religious belief.
With the exception of Islam, Orthodox Judaism, and Eastern Orthodox Church, most religions accept the process of cremation. Preference and level of acceptance may vary, however. If you are unsure of how a person's religious doctrine deals with earthly remains, it may be best to speak with a religious or spiritual leader.
Funeral and Memorial Services
When a loved one dies, we want to acknowledge his or her passing. Funerals and memorial services give us a comfortable space where we can remember, grieve, say goodbye, and celebrate the life of the person we lost. Cremation is not a substitute for a funeral or service.
Funerals are either open or closed casket and held before the burial or cremation. Memorial services are usually held after the cremation process where the urn, a photo of the deceased, and a spray of flowers are put on display.
Personal Preference
It's often said that the funeral or memorial service is for the living, which is generally true. Yet the choice between burial and cremation usually belongs to the deceased. There are many personal preferences that may play a role in making this decision for yourself or a loved one.
For example, a person may not want to be buried if she or he had a fear of the dark, decaying, or being buried alive. If you hate sleeping on your back, you may not want to be positioned that way for the rest of eternity.
Cremation is a more flexible option because ashes can be placed in an urn or alternative container and scattered on land, air, or water; displayed in your home; placed in a mausoleum, columbarium, or burial plot; or attached to a memorial reef that promotes life underwater. If you move, you can take your loved one with you.
If the person is buried, you will have to travel to the cemetery or graveyard to visit. Yet you may have a plot or site where your family has always been buried and being with those who have already passed on may be important.
If you or your loved one is environmentally conscious, cremation is a more eco-friendly and sustainable practice.
Cost Considerations
Cremation requires far fewer and typically lower costs than traditional burial, which is one reason why cremation services continue to rise in popularity. Arrangements for a cremation are generally simpler than those required for a burial, which can help ease stress and decrease the amount of decisions you'll have to make while you're grieving.
The cost of burial caskets varies dramatically. A wood or metal casket can range from $500 to $14,000 depending on materials and construction. A casket is not required for cremation. If cost is an important consideration, many crematories offer simple cremation containers that start under $100.
Burials also come with additional costs like buying a plot, transporting the body to the cemetery, opening the grave and placing the remains inside, closing the grave, and purchasing a headstone. Families may also be required to pay perpetual care and maintenance costs that can range from $1,000 to $10,000 depending on region and how elaborate the arrangements are.
Once the cremation is complete, the only real cost is that of the container you'll use to store the remains. If you plan on scattering the ashes, you can get a scattering urn for a very affordable price. Costs can range up to several thousand if you choose an elaborate urn, a niche for it at the local cemetery, and a memorial.
However, cremation is an irreversible process that requires you to be absolutely certain that it is the right choice for you or your loved one.
______________________________________________________________________________________________
The Neptune Society is the nation's oldest and largest provider of affordable cremation services. Whether you have an immediate need or want to plan cremation services in advance, we are always available to assist you and your family.
Call 1-800-NEPTUNE (800-637-8863) today or contact us online to learn more.