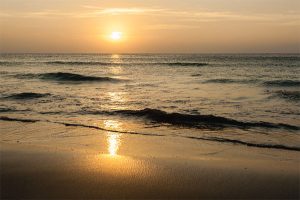 Neptune Society has been helping families carry out their loved ones' final wishes for decades. The types of services that Neptune Society offers extend not just from cremation itself but also into pre-planning and services exclusively for veterans. We believe that each family has a different need, and we are here to help you decide which type of service is right for you.
Cremation Preplanning
Why should you pre-plan? There are several advantages to thinking ahead. Once you decide cremation is the right choice for your needs, you can prepay for your services and lock in your price today – even if prices increase in the future. Neptune Society's pre-planning options enable you to lock in the rates despite the possibility of price increases. Another advantage of pre-planning is that your loved ones will not have to worry about arranging and paying for cremation services. Neptune Society will assist you with paperwork, allowing you to take control of your future now. Simply call one of our locations today to discuss pre-planning cremation or download a free Cremation Answer Book here.
Immediate Need
In the event of a passing, Neptune Society is here to help. If your loved one hadn't planned their cremation in advance, please call one of our locations immediately. We are here to offer our deepest condolences and prompt assistance regarding a cremation service arrangement.
Neptune Society will inform you of the next steps during this process. Consider collecting all documents needed in order for the cremation service to be carried out. Some of these include a birth certificate, social security number, driver's license, death certificate, and the Form DD-214 if your loved one was a veteran.
Many families often have questions about the cremation process itself. Neptune Society provides answers to many of those questions in this article.
Veterans Cremation
Veterans who served our country deserve cremation services with professionalism and dignity. That's why Neptune Society offers veterans cremation packages for our military servicemen. Common veteran's cremation services include making sure all honors are received, securing a flag for the ceremony, and assistance with interment at a National Cemetery. To learn more, the US Department of Veterans Affairs discusses what type of benefits veterans may receive for final arrangements.
We at Neptune Society are here to help you receive all benefits you are eligible for. Call us for a veterans cremation service at 855-646-3228, and we will assist in arranging various services including scheduling, completing the paperwork, and obtaining memorial items such as burial flag and flag case.If qualified, we can assist with obtaining a veteran's free headstone or marker, Presidential Memorial Certificate, and $300 reimbursement towards the cremation service as well.
You may also request information about our other services or get in touch with one of our local representatives nearest to you.
Making a decision when it comes to cremation services becomes an easy task when you have the right information and professional experts to answer your questions. Discuss your concerns with us regarding this difficult topic. Call us today at 855-646-3228.
______________________________________________________________________________________________
The Neptune Society is the nation's oldest and largest provider of affordable cremation services. Whether you have an immediate need or want to plan cremation services in advance, we are always available to assist you and your family.
Call 1-800-NEPTUNE (800-637-8863) today or contact us online to learn more.