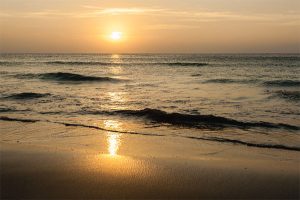 While today there are debates about whether burial or cremation is a preferred method for disposal of a body, these death rituals have risen and fallen in popularity throughout history. Cremation with Neptune Society comes with many valuable benefits. From start to finish, we answer your questions regarding the cremation process, immediate need, pre-planning, veterans benefits, Memorial Reef services, and our keepsakes catalog. All you need to do is call us or request information online – we are here 24 hours a day, seven days a week. Consider these important reasons to choose Neptune Society as your provider:
A Legacy of Trust
Established in 1973, Neptune Society continues its mission to provide affordable and dignified cremation plans to families. We offer services that include not just cremation itself but prearrangement planning, veterans' benefits, and Memorial Reef memorialization.
Localized Service
Neptune Society is the largest provider of affordable cremation services in the nation. There are currently more than 50 locations nationwide, and we are still growing. If you're searching for a reliable and professional cremation service provider, there is often a Neptune Society office close to you.
Affordable Options
Are you looking to compare costs between a traditional burial versus a cremation service? Neptune Society provides cremation cost information as well as free quotes. Simply call 855-646-3228 or fill out the form on this page and a representative will reach out to you.
Just One Call
Neptune Society will advise you on how to start planning a cremation for your loved one. Please report a passing to us and a funeral director or family services representative will speak with you. We make it easy by providing information on what documentation and signatures are needed in order to carry out the cremation service.
Services That Fit Your Needs
The idea behind pre-planning is to give you and your family peace of mind at the time of passing. With prearrangement services at Neptune Society, you take control of how you want the cremation service to be carried out. There are many benefits to pre-planning. Prices are locked  in so you won't overpay when the rates increase in the future. Your family can focus on what's important instead of worrying about payment, arrangements, etc.
Neptune Society also works with you in obtaining your veterans benefits. According to the US Department of Veterans Affairs, an eligible veteran may be buried or inurned in one of the 131 national cemeteries with available space for free. If eligible, a veteran receives $300 reimbursement towards funeral or cremation service, a free headstone or marker, a Presidential Memorial Certificate. and perpetual care.
With our Memorial Reef, you have the opportunity to memorialize the ashes of a loved one amongst a lush man-made reef off Key Biscayne in Miami, Florida. If you would like to become one of the many families who memorialize their loved ones in a reef that represents life after life, then please visit this page for more information on the Memorial Reef.
Caring Customer Service
At Neptune Society, we care. We are available to answer all your questions regarding cremation services. We also have detailed information in our site on topics such as cremation costs, the process of cremation, how to plan a memorial, and helpful videos.
Our ultimate goal is to provide you with affordable and dignified cremation services that fit your needs. Request a free quote, call us, or visit one of our locations closest to you, and a Neptune Society representative will respond as quickly as possible.
______________________________________________________________________________________________
The Neptune Society is the nation's oldest and largest provider of affordable cremation services. Whether you have an immediate need or want to plan cremation services in advance, we are always available to assist you and your family.
Call 1-800-NEPTUNE (800-637-8863) today or contact us online to learn more.