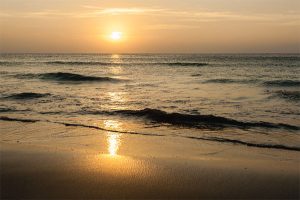 Whether or not you have made advanced planning for you or a loved one's cremation, Neptune Society is here to help. Here's a quick guide on the cremation process from the time a death has occurred to the final arrangements of the cremation services.
Calling Neptune Society
Let Neptune Society know immediately when a death has occurred. By calling your local Neptune Society representative, you will receive help and information on the next steps to be taken, even if you do not have a pre-arranged plan. A Funeral Director or Neptune Society Family Services Representative will answer any questions you might have regarding your loved one's wishes and the cremation process.
In order to proceed, Neptune Society, doctors, state agencies, and other officials will need some information. Please provide the decedent's birth date, birthplace, Social Security number, father's name and state of birth, mother's name and state of birth, and a copy of the driver's license. If he/she was a veteran, form DD-214 must also be furnished. These documents are important in order to facilitate the cremation process. Please note that although a loved one may have preplanned their arrangements, there may be additional, required forms for you to complete at the time of need.
Getting Transported
When proper documentation has been submitted, Neptune Society dispatches professionally trained personnel to transport your loved one to our climate-controlled facility. Our priority is to safeguard the privacy and dignity of the deceased and the family. During the process, your deceased family member receives the utmost care in our facility prior to cremation.
Contacting the Family
Family members of the deceased are usually the first to learn when a death has occurred. Therefore, Neptune Society reaches out to family members in order to discuss the last wishes and gather information to facilitate the cremation services. We coordinate with you in making arrangements such as ceremonies, veterans' burial services, or placement of the ashes in our Memorial Reef.
Gathering Documents
When important documents and necessary signatures are gathered, the cremation process may take several business days. However, sometimes these documents take time to be signed and submitted, and the time frame may be longer than expected. Remember that a death certificate is required in order to issue a permit for cremation. The death certificate along with other pertinent documents must be signed by medical authorities stating the official cause of death and passed on to the Neptune Society and family members for completion. If investigation has to be done by the police, county coroner, or local, state, or federal agencies, then the process may take longer. It is helpful to coordinate with the medical examiners regarding medical records and/or autopsies to avoid delays.
With or Without Pre-Planning
The good news is that Neptune Society will assist you in carrying out your loved one's last wishes whether you have pre-planned cremation or not. Although it's advisable to meet with your local Neptune Society family representative, we can also assist you throughout the process by phone or email.
If you aren't sure what to do when a death has occurred, please contact us immediately by calling your local Neptune Society representative or fill out this contact form. Neptune Society is America's most trusted cremation services provider with over 30 locations nationwide, offering personalized assistance to families since 1973.
---
Special thanks to Wilhelmina Sims, location manager of Neptune Society San Antonio for her support and contributions to this post.
______________________________________________________________________________________________
The Neptune Society is the nation's oldest and largest provider of affordable cremation services. Whether you have an immediate need or want to plan cremation services in advance, we are always available to assist you and your family.
Call 1-800-NEPTUNE (800-637-8863) today or contact us online to learn more.