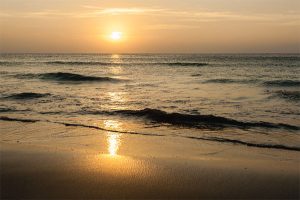 No one wants to think about death, let alone plan final arrangements. And that's exactly what some cremation companies count on. While you want to put your loved one to rest in a way that honors his or her memory without putting a strain on your budget, these "discount" homes will lure you in with rock-bottom prices and then play on your emotions during this vulnerable time to upsell you on a variety of goods and services.
Cremation Caskets and Embalming
Choosing cremation won't protect you from the push toward an expensive casket for viewing and cremating the body. While a container is necessary for cremation services, a simple cardboard box is all that is actually required.
Yet the funeral director at a discount funeral home may ask you a question that pulls at your emotions.  They may play on your grief and desire to do right by your loved one and say something inappropriate to convince you to buy or rent a coffin you do not necessarily need. You do not need an ornate setting to say a meaningful goodbye.
They may also push you to embalm the body. They may even cite state or local laws that "require" it. But most states, with the exception of New Jersey and New Mexico, rarely require it. If the body must be preserved for any reason, ask about refrigeration as an alternative option that's less expensive and less toxic to the environment.
Lavish and Expensive Products and Services
When you choose cremation, there are a variety of ways to store or scatter ashes. Many discount homes will push you to choose ornate or customized urns, decorative containers and caskets, keepsake jewelry, memorial web pages, printed programs, videos and a variety of other unnecessary products that play on your sentimentality and emotional state of mind. Because of these additional items, the "lower price" you were promised on the phone quickly begins to match up with other companies that provide package pricing.
You may also be pushed into holding viewing or other services prior to cremation, which may require a coffin and refrigeration or embalming. They'll charge you to use their chapel or viewing room and offer other add-ons like lavish vehicles for the procession or a dove release during the ceremony.
Remember your loved one would understand what these discount cremation companies are trying to do to you and would be willing to wait until you could find an appropriate, affordable option for their final rest.
Playing On Emotions
Many of these discount funeral homes will present the most expensive options first so you're forced to refuse the high ticket items. This is done to embarrass you into choosing a more expensive option than you may have otherwise selected.
The erroneous impression given is that the cheaper you go, the less you cared about your loved one. Walk away from any service that tries to make you feel this way because how much you can afford has no bearing on how much you cared for your loved one.
Unless you have your heart absolutely set on a specific service or memorial item, do not feel forced into anything outside your budget or something that doesn't fit into the vision you have of honoring your loved one. Some of the most touching services are done in the places that meant the most to the deceased – their garden, their favorite park, or at the place they volunteered for example.
How You Can Avoid These Upsells
This is a significant expense to consider during an emotionally vulnerable time. There are several things you can do to avoid paying more than you should.
1. Be Aware of The Funeral Rule
Enforced by the Federal Trade Commission, this rule allows you to choose only the goods and services you want or need and pay for only what you select, regardless of whether you're preplanning or making arrangements when a death occurs.
The most basic requirement of this rule is that every funeral home must provide cost information over the phone and an itemized price list so that you can pick the services you need and compare costs.
They cannot refuse to accept or charge you a handling fee for using outside merchandise such as a casket or urn.
2. Check prices at a minimum of three homes.
Never feel pressured to choose the home closest to you geographically, the first one you call, or the one your friends recommend. You can comparison shop in less than a day thanks to the Internet, which can save you thousands.
When you call the homes you're considering, don't hesitate to ask for an itemized price list for the additional services you choose.
If you ever feel uncomfortable or think the home may be pushing the hard sell, simply hang up and try another home. You and your loved ones deserve to be treated with care, dignity, and respect without being taken advantage of. Service should always come first.
3. Bring a close friend.
Choose someone who is not as emotionally invested in the decision to support you. They can help you avoid making an impulse decision based on grief and help you stay within your budget.
4. Plan your final wishes now.
Knowing what you want ahead of time helps your family avoid the hard sell during one of the most vulnerable times in their lives. Shopping around is important, but shouldn't be left until there is an urgent need.
Preplanning can lock in prices years in advance, make your exact wishes known, and give your family peace of mind that they're doing right by you after you're gone.
5. Look into Package Pricing
Some companies, like Neptune Society for example, offer package pricing to avoid upselling. Neptune Society has created several packages to fit the needs and budgets of nearly every customer. Instead of facing grief, frustration, and guilt from upsellers, Neptune encourages its families to purchase a single package that meets their needs.
Neptune Society offers simple and direct cremation services from folks who will provide your loved one with the gentle care and dignity he or she deserves. Whether you need help today or want to plan for tomorrow, you can count on us to help you plan something meaningful that stays within your budget. Call (855) 646-3228 now with an immediate need or to request more information.
______________________________________________________________________________________________
The Neptune Society is the nation's oldest and largest provider of affordable cremation services. Whether you have an immediate need or want to plan cremation services in advance, we are always available to assist you and your family.
Call 1-800-NEPTUNE (800-637-8863) today or contact us online to learn more.