Dallas, TX Cremation Pre-Planning: What You Should Know
Cremation is Affordable
Prepaid Cremation Saves Money
Preplanning Gives You Control
Preplanning Provides Peace of Mind
Use the form on this page for a FREE cremation planning guide.
Cremation: Dallas, TX
Dallas Cremation Planning. Neptune Society Dallas serves the greater Dallas area with affordable, trusted cremation services. In our decades of experience working with tens of thousands of families, Neptune Society has found that cremation is best planned ahead of need when decisions can be made thoughtfully. Neptune Society Dallas cremation counselors are available to provide cremation information, offer a Dallas cremation price quote, and assist in planning for cremation.
A Dallas cremation can be planned with just one call. Plan your Dallas cremation with Neptune Society in advance of need to:
work with the nation's most trusted cremation provider
lock in today's price for a Dallas cremation
gain the peace of mind that comes with knowing final needs are planned
spare your family the burden of planning and payment.
Dallas Prepaid Cremation Plans
Affordable Prepaid Cremation Dallas TX. The Neptune Society Dallas Texas provides quality prepaid cremation services at an exceptional value. Our experienced counseling staff assists those planning cremation in Dallas to ensure their wishes will be carried out. Prepaid cremation services offer an individualized, respectful plan that alleviates the burden of planning and cremation cost for family and loved ones. Dallas cremation costs are minimized by taking advantage of the cost savings of prepayment for cremation. Dallas TX residents pay today's price for services rather than a higher future price.
The Neptune Society Dallas is an active member of local Chambers of Commerce and provides informative seminars to local senior facilities. Neptune Society Dallas is a donation center for the Marine Reservists' Toys for Tots campaign. Let Neptune Society help with your Dallas cremation. Texas residents trust Neptune Society Dallas to meet their pre-arranged prepaid cremation needs.
Has a loved one passed away? Get assistance now.
Coordinating end-of-life services without a pre-arranged plan is overwhelming for many families. Our caring and experienced professionals in Dallas walk you through every step of planning a Dallas-area cremation to help you through this difficult time. We handle:
The death certificate and cremation permit
Creating a Dallas cremation plan that meets your needs
Transporting your loved one to the cremation facility
Arranging post-cremation burial or scattering services
Fill out the form on the right to get in touch with a local cremation professional regarding a recent death in the family. Someone will be in touch with you shortly.
Next, gather information. Neptune Society, doctors, state agencies, and other officials will need the following information about the deceased in order to proceed:
Birth date and birthplace
Social Security number
Father's name and state of birth
Mother's maiden name and state of birth
Form DD-214 (if deceased was a veteran)
A copy of the driver's license
Dallas, TX Veteran Cremation
Our dedicated family service representatives in Dallas are trained to answer your questions about veterans' cremations. Dallas veterans may be eligible for the following benefits through the Department of Veteran's Affairs:
Special honors: American flag and Presidential Memorial Certificate
A credit to help pay for your Dallas cremation service
Interment of cremated remains in a National Cemetery
We help you navigate your veteran's benefits eligibility and cremation planning. Contact us below to learn more.
Neptune Society offers expert assistance and guidance for families who choose interment of their loved one at the National Cemetery. We specialize in working with our honored veterans and DFW National Cemetery. We are able to assist our veterans and their families with determining eligibility and scheduling services at Dallas-Fort Worth National Cemetery (or any national cemetery in the US), arranging military honors, obtaining a burial flag or headstone (marker, tombstone), applying for burial benefits with the VA.
Request Veteran Cremation Information
Veteran Information:
Visit The U.S. Department of Veterans Affairs for questions/information on VA and benefits.
Dallas-Fort Worth National Cemetery
2000 Mountain Creek Parkway
Dallas, TX 75211
(214) 467-3374
Take a Virtual Tour of Our Office
Use your mouse to click the arrows in the photo below to move around our office.
About Us
Driving Directions to Our Office:
We are located one and a half miles north of President George Bush Tollway on Custer Rd at Parker Rd in Plano, TX. Our location is very easily accessible from any major highway in the North Texas Area. (PGBT, DNT, I-30, I-75)
Together, the staff brings a combined 45 + years of knowledge and experience, striving daily to provide their core values of Respect, Integrity, Service Excellence and Enduring Relationships to the community.
Services we offer include online tributes, obituary placement, professionally printed keepsakes (bookmarks, prayer cards, and service folders), Timeless Touch (fingerprint) Jewelry, Memorial Portraits, and other memorabilia for memorial services.
Our Office Proudly Serves the Following Areas and Counties:
*Distance restrictions may apply in some cases in some areas.
---
Our Team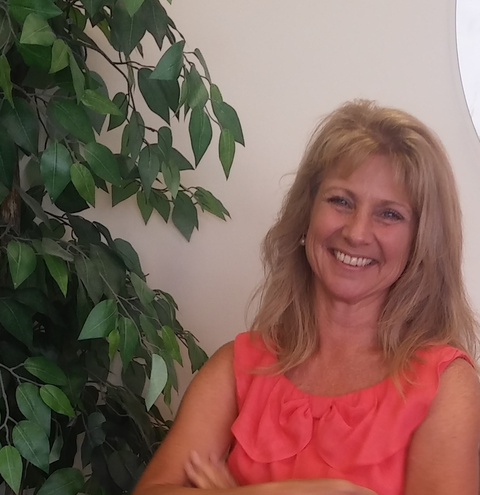 Bonnie Kuhlmann
Bonnie started her funeral service journey with Neptune Society and has been a dedicated office manager at our Dallas location since September of 2015. Before joining the Neptune family, Bonnie worked as a church administrator for 10 years. She enjoys assisting our families, funeral directors, and sales team. When she isn't hard at work, Bonnie likes to relax on the beach and spend time with her husband, 3 children and precious granddaughter.
---
Ricardo Gonzalez
Ricky offers his bilingual service to families and brings years of experience and strategic leadership regarding the pre-planning industry. He joined Neptune Society in 2010. Ricky believes that families should be provided with the most accurate information to make educated decisions on their final arrangements. He is committed to presenting informational counseling sessions explaining the emotional and financial benefits of pre-planning as a final act of love and responsibility to our loved ones. Ricky and his wife, Claudia, emigrated from Columbia to the USA in 1995. Together they have one son who proudly serves in the US Air Force as a 1st class Airman and is currently stationed in Clovis, NM. Ricky spends much of his free time traveling to New Mexico to visit his son.
---
In the Community
Neptune Society Dallas / Plano, TX - Be An Angel Day
On August 22, our Neptune Society Dallas / Plano, TX office honored "Be An Angel Day" by carrying out several random acts of kindness throughout the city. Our team delivered gift baskets to local nursing homes, assisted living facilities, post offices, and police stations.
---
Neptune Society Dallas, TX Team
---
Neptune Society Dallas, TX Visits Local Hospices to Deliver Donations
June 2016
Amanda Vanston and Wilhelmina Sims visited several inpatient hospice facilities delivering donations and explaining Neptune Society services. Amanda and Wilhelmina were also able to spend time with Rev. Bruce Wade (Bereavement Services Manager) with Vitas Hospice.
---
Cindy Lewis-Simpson Celebrates 30 Years of Service
---
Online Direct Cremation Services
Our affordable plans have helped 100,000's of Americans during one of life's most challenging moments. We are proud to serve in Texas and to offer our families options to pre arrange with us. Texas residents can now make arrangements from the privacy of their home. Our simple 4 step process makes it easy to plan ahead. If at any point you have questions or would like to speak with one of our licensed funeral directors, just call our local office. We are here to help.
Make arrangements on your schedule, at your convenience
Affordable all-inclusive packages, no hidden fees
30 day money back guarantee
We have served families for over 40 years, we are here to serve future generations.