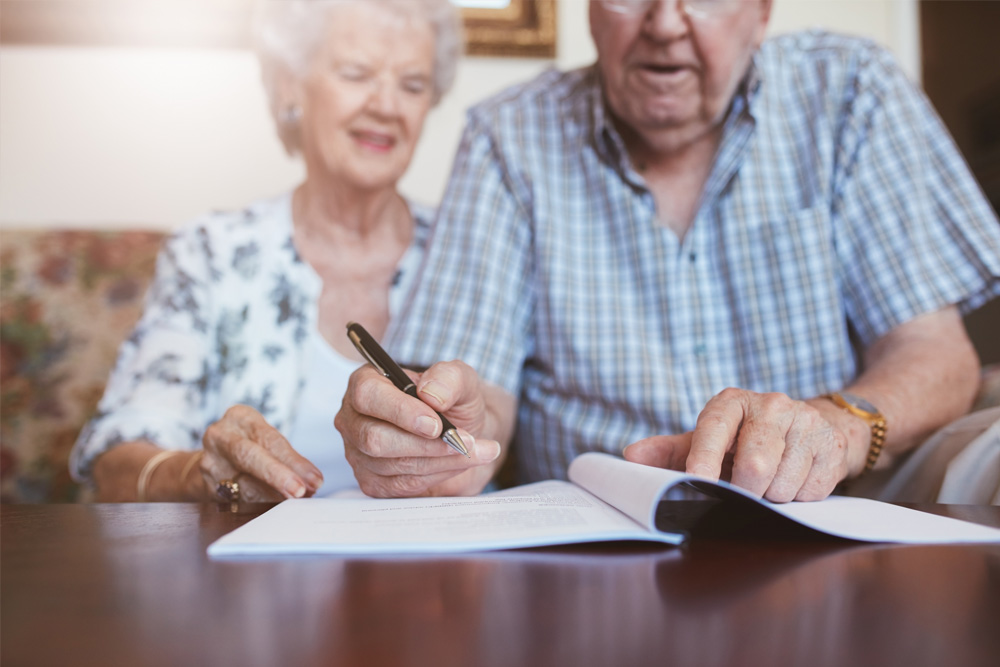 If a loved one who has passed away holds a life insurance policy at the time of death, his or her beneficiaries should be paid a death benefit by the insurance company. But the insurer may not know that the policy holder has died, so it falls to the beneficiaries to file a claim.
The decedent may hold a final expense policy, which is different from life insurance in that, as the name suggests, it is intended to cover funeral expenses and outstanding medical bills. If so, it's even more urgent that you find the policy in order to file a claim as soon as possible.
If you know the name of the insurance company, simply contact the company, which should have the policy on file. You will need a copy of the death certificate and proof of your identity, although the company may request further documentation.
Unfortunately, it's common to be unaware of life insurance policies your loved ones hold, or that you're a beneficiary. According to Consumer Reports, "At least $1 billion in benefits from misplaced or forgotten life insurance policies are waiting to be claimed by their owners. The odds that you're one of them are 1 in 600, more favorable than your chance of winning $100 on a Powerball ticket."
If you believe you're the beneficiary of a policy, or that a loved one for whom you're making final arrangements has a policy, but you don't know the name of the insurer, there are a number of ways you can find out.
The more information you have about the policy holder, the better. You should have the dates of birth and death, Social Security number, and last state of residence of the deceased before you search.
Check for a Paper Trail
Storage areas
Start by looking through filing cabinets and desk drawers for important documents, including a will, which may include information about life insurance policies and beneficiaries.
Safe or safe deposit box
Check to see if the deceased has one in their home or bank. To gain access to a safe deposit box, you will need the death certificate and permission from the executor of the estate (or possibly a marriage certificate, if you are the spouse).
Financial records
Canceled checks, and bank and credit card statements, may show that regular premium payments were made to a life insurance company.
Other insurance-related paperwork
Life insurance may have been purchased as a package with home or car insurance.
Mail
Check mail to see if there are any policy premium notices or statements.
Address books
There may be a name, address, or other contact information of an insurance company or agent.
Tax returns
The decedent's IRS records may show interest earned on life insurance.
Probate records
If your loved one's estate has been probated – if the court has supervised the distribution of assets – the life insurance policy may be listed in probate records as an asset.
Contact financial professionals
Search records to see if your loved one had an attorney, accountant, or financial advisor, and if so, contact them. They may know if a life insurance policy exists.
Contact employers or member organizations
If your loved one was employed, check to see if he or she purchased a life insurance policy or group life coverage through work. Note that a group life insurance policy is only valid as long as the insured person works for that employer. The deceased may also have a policy through another professional or member organization.
Check for a Digital Trail
Beware of Scammers
According to Consumer Reports, bogus organizations such as the "Florida Department of Financial Restitution" may offer to help find your unclaimed property for an upfront fee. A real state agency won't charge a fee, although private search companies may. If you receive a solicitation from an insurer or agency, check the name, phone number and address to make sure it's legitimate.
Your Life Insurance Policy
If you have a life insurance or final expense policy, the last thing you want is for your beneficiaries to have a hard time finding the policy, or worse, not know it exists.
If you are a policy holder, be sure to:
Make beneficiaries aware of the policy, the benefits to which they will be entitled, and where you keep it.
Keep the policy in a safe, accessible place.
Review the policy at regular intervals to make sure it reflects life changes, and is up to date.
To learn more about putting your affairs in order, subscribe to our free Thinking Ahead email series for in-depth information about numerous preplanning topics, from finances to funeral arrangements.
______________________________________________________________________________________________
The Neptune Society is the nation's oldest and largest provider of affordable cremation services. Whether you have an immediate need or want to plan cremation services in advance, we are always available to assist you and your family.
Call 1-800-NEPTUNE (800-637-8863) today or contact us online to learn more.