Table of Contents
Preplanning for cremation means taking the time now to make final arrangements for yourself or a loved one. While it might not seem like a desirable task, planning ahead actually comes with a number of benefits: it can save you and your loved ones a great deal of worry, money, and time. This document provides a comprehensive overview of what cremation preplanning is and what steps you can take to plan.
Why Preplan for a Cremation?
Taking steps prior to the time of need lets you plan according to your schedule, which removes a lot of the stress from the process. It also allows time to:
Finalize plans that truly match your or your loved one's wishes
Make financial arrangements to reduce the burden on your family at the time of passing.
Here are some specific benefits of preplanning.
Personalization
When you are the person doing the primary planning, you can create the most personalized memorial or arrangements possible. For some people, that means ensuring certain music is played at a service; for others, it means reiterating to family that an economical and eco-friendly choice is what you want.
If you don't plan ahead for yourself, your family is left to ponder these things and may make more expensive choices out of grief or fear that they'll leave something undone. They might also choose something that isn't at all aligned with your wishes simply because they didn't know what you really would have wanted. Your direct input ensures that any service or memorial is an appropriate tribute to your life, and a comfort to your family.
Reduced financial burden
Planning ahead obviously ensures a reduced financial burden for your family at the time of need, but it can also save you money. The price for cremation and related products and services is likely to rise over the years just like most other things, so arranging for services and payment now can mean receiving a lower price.
Reduced burden on your loved ones
During a time of loss, family and friends will be dealing with grief while attempting to handle their usual day-to-day activities. Planning for final arrangements can involve gathering a lot of paperwork and meeting with a cremation or funeral provider; if you've already done most of this work, grieving loved ones won't have to try to handle it all at a time when so much else may be drawing their attention and time. The requirements at the time of need are fairly minimal if preplanning was completed.
Peace of mind
Many people are nervous about approaching the topic of final arrangements, and that's understandable. However, when you work with a professional, caring provider, the process can be free of stress, and once it's done, you can live the rest of your life knowing that it's taken care of.
The Main Focuses of Preplanning
At Neptune Society, we work with individuals of all ages and backgrounds to create cremation prearrangements that work for them. We know that some of the main focuses of preplanning include:
That final wishes are fulfilled
That it is cost-effective and that the burden is removed from future grieving family members (we can work with you so that only cash-advance items in your plan must be paid for at the time of need)
At the time of need, Neptune Society can act upon the plan you created so that final arrangements are hassle-free for surviving loved ones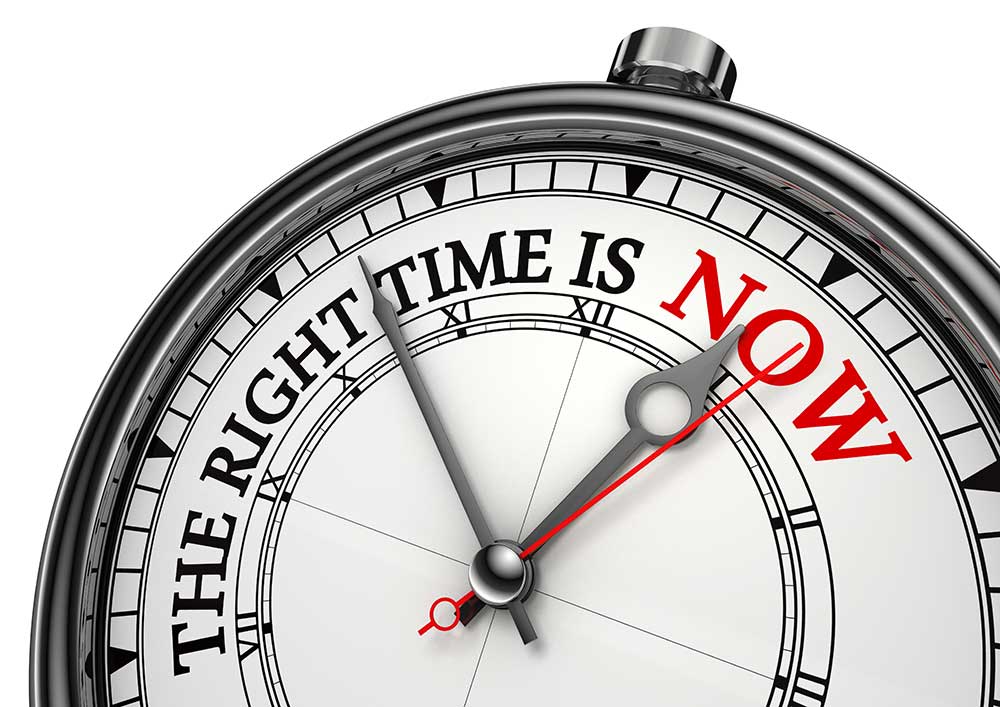 When Is the Right Time to Start Planning for My Final Wishes?
While we'd like to say there's never a bad time to plan for your final wishes, that's not actually true. You shouldn't plan or make decisions at a time when you feel great pressure to do so. This is actually one of the benefits of preplanning — it can be done at a time when no one is forced to make decisions based on grief and stress.
Here are some signs that indicate it's a good time to plan for your final wishes:
You have a desire, but don't feel pressured, to take action for peace of mind. If this is the case, today is a great time to start planning.
You are ready to remove a burden from your family's future by researching and making a decision that is in line with your own wishes and beliefs.
You have decided on cremation and want to make sure that's the plan that is carried out when the time comes. Preplanning can be an especially good idea in this situation if you aren't in total agreement about end-of-life arrangements with all of your loved ones and want to make it clear what you want.
Something impactful has happened in your life and you realize that you may not be as prepared for the future as you think. If, for example, you've recently realized it might be a good time to explore estate planning and create a will, it might also be a good time to preplan for final arrangements. It should be noted that a will and other estate planning documents typically don't cover this type of arrangement; in fact, by the time a will is officially read and loved ones are informed of the wishes therein, it could be too late to assert your desires for memorialization, cremation or burial.
A friend or family member has engaged in preplanning for their final arrangements and has let you know about their excellent experience. Now might be the time to contact the same provider for your own needs.
Step-by-Step Cremation Preplanning
One thing that keeps many people from preplanning is that they simply don't know where to start, and the idea itself can seem overwhelming. We've provided a step-by-step breakdown of the preplanning process, and once you contact Neptune Society, an experienced professional will be able to walk you through the entire process too.
Planning Via an Appointment
You can contact Neptune Society by using our online contact form to begin the preplanning process.
1. Initiate Contact for Preplanning a Cremation
Begin by completing our online contact form. We provide in-home appointments for ultimate convenience. Once you've completed our online contact form, a representative will reach out to you to provide additional information and schedule an appointment. Please know that we hold all your information in strict confidence, and we do not provide your information to third parties. Neptune Society will only contact you to provide information or to schedule an appointment if you allow us to do so.
2. Attend the Appointment
During your appointment, we review a short presentation that highlights the planning process and provides you with information on various options.
Don't worry if you start to experience information overload; while the presentation is user-friendly and helpful, we are available to explain information and answer any questions. You will also be provided with a lot of the information in writing, in the form of agreements, pricing lists, and other documents. This is required by law as a way to protect customers who are engaging in preplanning or immediate need agreements.
3. Gather or Complete Paperwork
To move ahead with preplanning, you will need to complete and gather appropriate paperwork. Some of the paperwork is consistent throughout the country, but some of it is unique to certain situations and locations. Various states, for example, require different paperwork. Here's a look at what paperwork and forms you might need to complete; your cremation provider will help you ensure all paperwork necessary for your situation is completed.
Paperwork for Cremation
Vital Statistic Form
A form to collect information such as date of birth, your mother's and father's names, and other personal information that may be required during the process. It's a good idea to bring documents such as your Social Security card, driver's license, and birth certificate, which all contain the information you'll need to complete this form. You can also bring copies of these forms if you don't want to carry the originals with you.
Preneed Funeral Agreement
The agreement that details what services you are agreeing to purchase and that the cremation provider is agreeing to render at the time of need. While this is called a funeral agreement, you don't have to agree to funeral arrangements, especially if you are opting for cremation.
Retail Merchandise Agreement
The agreement that details what products you are agreeing to purchase and that the provider is agreeing to provide. For example, you might select an urn during your preplanning.
Travel Agreement
The agreement that details any potential travel arrangements that may be required to transport the remains to the place of service for cremation. Neptune Society offers a travel protection and relocation plan that helps make sure your wishes are taken care of regardless of where you pass away; for example, if you pass away after relocating to a different state in the contiguous United States, your remains could be relocated to the proper place to align with your wishes.
Financial Accommodation Agreement
The agreement that details the financial arrangement between you and the cremation provider. Whether you're paying in advance, scheduling payments, or paying for part of the service with the expectation that benefits will cover the rest, this agreement protects you and the service provider.
Form DD-214 for Veterans
Veterans will need to produce a copy of their Form DD-214, which provides information about their discharge status. For all statuses other than a dishonorable discharge, veterans may be eligible to receive certain benefits with regard to final arrangements. The DD-214 lets providers know this is the case so they can plan for those services appropriately.
Cremation Authorization Form
Before cremation can take place, an authorization form must be completed and signed. At the time of need, this form is typically signed by the next of kin. If you're preplanning your cremation, you may be able to sign a self-authorization form for cremation (depending on whether or not the state in which you reside allows it). Keep in mind that, after a death occurs, the proper local authorities must also sign a death certificate and cremation permit (often, the coroner). These are two pieces of paperwork that cannot be completed early and that your next of kin may need to be involved in seeking out.
Initial Payment Form
An initial payment form will need to be processed to officially lock in your preplan. Payments may be set up in a variety of ways via check or credit card, and you can work with your provider on customized payment arrangements.
Cover Sheet
The entire paperwork packet will be completed with a cover sheet.
4. Provide Referrals if Applicable
If you are happy with Neptune Society's preplanning services, please let us know if you have family or friends that may also benefit from preplanning. We never push anyone to make a decision via pressure tactics, but we are always available to assist families and individuals during their time of need or to preplan for a future need.
5. Gain Peace of Mind
Preplanning can take place at any age, and once it's complete, you don't have to worry about it again, and can rest assured that the professionals at Neptune Society will care for your legacy and your loved ones with respect and compassion when the need arises.
If you do decide at any point that you'd like to make a change or addition to your cremation preplanning, contact your provider to discuss your options.
Cremation Preplanning Document Checklist
Here's what you'll need to bring with you to complete the process for preplanning your cremation:
A method of payment (checks or credit cards are acceptable)
Your Social Security number
Your Driver's License if applicable (you won't need this as a proof of ID, but your license contains some of the vital statistics that will be required on forms
Your Birth Certificate (again, not required for identification, but for completion of forms)
A copy of a Power of Attorney if you are engaging in planning for someone that is not you
You might also want to bring a list of written questions you have about cremation or the preplanning process. You can take notes on this list during the presentation or seminar or check off questions as they are answered. That way, at the end of the presentation, you won't forget any of the questions you might have and can ensure you gather all the information necessary to bring yourself peace of mind.
Preplanning Today to Ensure Your Legacy and Peace of Mind Tomorrow
Preplanning your own cremation and final arrangements doesn't have to be a morbid affair. We understand why some people might be hesitant to think about such matters, but they are a fact of life and something that will eventually need to be discussed and handled.
By doing so now, you remove a large potential burden from your family and friends and also ensure you don't have to think about the process again.
At Neptune Society, we strive to make the process as easy as possible. For more information about preplanning end-of-life arrangements, contact us today.
______________________________________________________________________________________________
The Neptune Society is the nation's oldest and largest provider of affordable cremation services. Whether you have an immediate need or want to plan cremation services in advance, we are always available to assist you and your family.
Call 1-800-NEPTUNE (800-637-8863) today or contact us online to learn more.