Table of Contents
Having conversations about the end of life can be difficult for anyone. This is especially true if we're talking to or about people we love. Naturally, we don't want to dwell on losing these people and we don't want them to think we are looking forward to such a day, which is why many people fail to ever bring up these discussions. At the same time, final arrangements are something that will have to be handled at some point. By planning ahead of that time, loved ones can save each other a lot of stress during a time of grief and afford themselves peace of mind in the meantime. That peace of mind can be beneficial both for you and for the loved one you are preparing for.
Because we know that these topics can be difficult to approach and that the options and requirements for preplanning final arrangements can be overwhelming, we're providing this comprehensive guide for what you need to know when preplanning final arrangements for or with a loved one.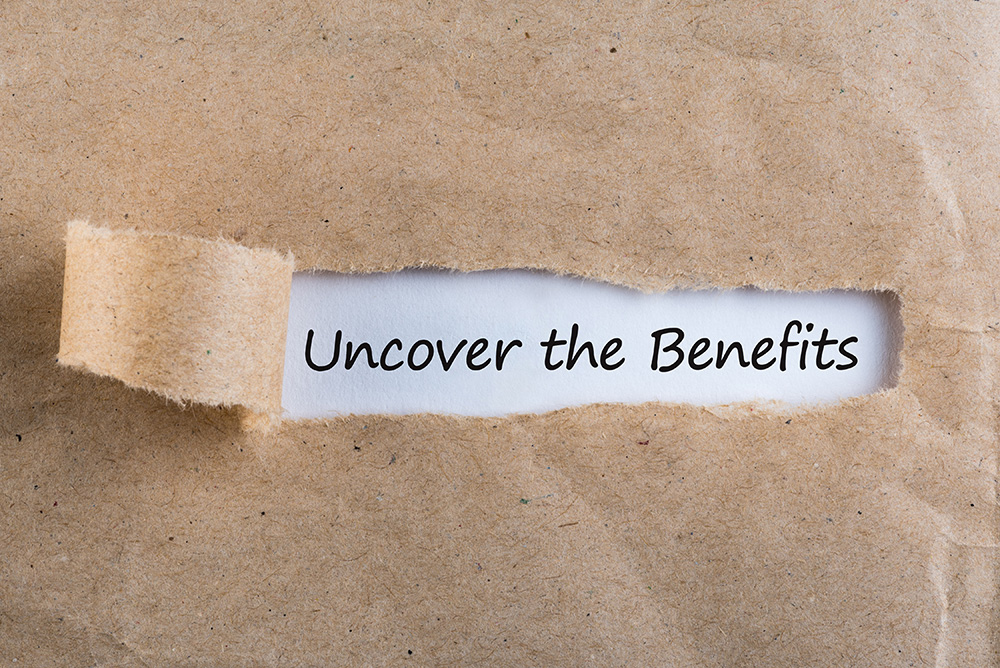 The Importance of Preplanning for Loved Ones
End-of-life preplanning is often an uncomfortable topic for families. This is true whether you're discussing cremation and funeral plans or financial plans associated with an estate. While you may be uncomfortable at first, forging ahead is important if you want to achieve some of the benefits associated with preplanning. Breaking through the discomfort and beginning to discuss these things also makes planning easier; as you work with your loved ones, you may find that it becomes less uncomfortable to talk about and plan for the end of life.
Some of the benefits of preplanning a cremation for your loved one include:
Achieving more flexibility in memorialization. If you can plan ahead, you can take advantage of a lot more options, and this is especially true if you and your family member opt for cremation. Cremation means that a memorial service can be held anytime and doesn't have to be a few days after someone passes away as with a traditional burial. Cremation also offers many options for final disposition, as your loved one's remains can be scattered, inurned in a cemetery, or housed in many different keepsake options that could bring comfort to friends and family. Planning ahead also lets you fully consider all options and explore creative concepts for services, as you aren't working against a timeline.
Cremation is automatically more affordable than traditional burial, and planning ahead can help you save even more. If you work with a provider to plan for cremation or other services now, you can lock in your agreement based on today's prices. Inflation is likely to drive up the costs of services and goods in the future, so purchasing and paying for services now means you have more buying power. You'll also have the option of breaking the costs up into affordable monthly installments, which can help lessen the financial burden.
Peace of mind. Everyone involved will know that the arrangements have been made, and you don't have to worry about them again until the time of need arises. This can be especially helpful if your loved one is worried that their wishes might be contested by other family members; once a cremation is planned and paid for, they don't have to worry if one person in the family was lobbying for a different type of plan.
Removes the burden at the time of need. If you've already worked with your loved one to understand their wishes and plan for them, you will have less to decide and take care of at the time of need. This allows family and friends to concentrate more on comforting each other and grieving than on administrative tasks or trying to figure out what the deceased may have wanted.
Approaching the Conversation
Tact, love, kindness, openness, and honesty. These are just some of the words that are appropriate for approaching a conversation about final arrangements with someone you love. These types of conversations are rarely easy to start, and they can be awkward or emotional, even when you are talking to someone you trust and love and those feelings are reciprocated. In this section, we'll provide some recommendations and ideas on having a conversation about preplanning, but remember that each family and relationship is unique. You are the one who knows yourself, your loved one, and the relationship between you best, so make sure that you approach the conversation in a way that makes sense for you.
Who Should Be Involved?
Sometimes families go to one of two extremes when starting to talk about preplanning. They either include everyone early on (including so many people that they overwhelm their loved one) or they don't include enough people even later in the process.
It can be a good idea to keep the initial conversation about preplanning to a small number of people. You might want to approach your loved one alone or with one other close family member or friend for the initial conversation and then bring others in as the plans are laid out. You can also ask your loved one who they would like to include in planning.
Some common people who are included during the planning process (though not necessarily the initial conversation) might include:
Spouses
Parents
Children
Siblings
Spiritual leaders
Friends
Doctors
Caregivers
When and Where Do You Approach the Conversation?
Choose a time when you are emotionally and psychologically ready for the conversation and you believe your loved one will be most ready to hear what you say. Don't approach the conversation if you are very stressed or dealing with an emotional crisis because you may not be able to talk without getting emotional. You might also drive the conversation with your own emotions. It's also a good idea to ensure that your family member isn't stressed, in a lot of pain, or under other physical, mental, or emotional constraints. Obviously, there's never a perfect time for anything, and life happens; you can't always approach the conversation when everything is idyllic, but you can avoid the worst times.
Choose a location for the conversation that affords comfort, convenience, and at least some level of privacy. Also keep your loved one in mind when choosing the location; if they are very private, you might want to have the conversation in their home. Other family members might enjoy dining out while discussing plans. Remember, there's no one right or wrong way to do this as long as you consider your family member's comfort and feelings.
What to Include in the Discussion
Ultimately, preplanning conversations take place over multiple discussions. Some things you might want to talk about include
Whether or not to create a living will, will, or trust
Who will handle the estate
What professionals your loved one wants involved
Whether your loved one wants to be cremated or have a traditional burial
What type of memorial service your loved one might be interested in
Who your loved one wants involved in memorial services
Any items or decorations your loved one wants displayed at a service
What type of casket or urn your loved one would like
A final disposition for your loved ones remains

What cemetery?
Do they want their ashes scattered?
Are they interested in other options such as memorialization jewelry?
Tips for Beginning the Conversation
Again, it's important to start the conversation in a way that's keeping with your loved one's personality and your relationship with them. For example, if you know each other well and your loved one is a cut-the-chase kind of person, you might actually just say "Hey, maybe we could talk about what you want for funeral arrangements?" It's direct, but if that is what works for your loved one, there's nothing wrong with that.
Here are a number of ideas for beginning the conversation, whether you think direct works best or you want to take a slower approach.
Explain that you are worried about making the wrong decisions in the future and would appreciate your loved one's help. You might say, "I want to do the best for you and make sure your wishes are included, but I'm worried we might not know what those are. Can we talk about it?"
Reference your need to plan things. You might say, "You know how I'm always making lists and planning ahead? I know this might seem like a difficult thing to talk about, but it would make me feel a lot better if we could plan ahead some regarding final arrangements."
Use another experience to show how planning is important. You might say, "Remember when grandma passed away, how hectic and stressful it was because no one could decide how best to plan the service? I'm worried that might happen again, and I was wondering if we could talk about what we both would like for our own final arrangements if anything happens."
Make sure as you approach the conversation, you are clear that you aren't looking forward to the person's end-of-life and that you don't want to hurry it in coming. Ensure your loved ones understands you simply want to have some peace of mind that you know their wishes and plans are in place to guarantee they are carried out.
For more information about planning alongside a loved one, download our Conversation Checklist. If you're worried about conflict during the planning process, you might also find this resource helpful.
How to Preplan a Cremation for Your Loved One
Once you've begun the conversation with your loved one about final arrangements, you might be wondering where to go next. If your loved one has decided on cremation, you can follow the steps below to preplan with Neptune Society.
1. Contact Neptune Society to begin preplanning.
You can schedule an appointment for cremation preplanning by calling Neptune Society or completing the form at neptunesociety.com/request-information. You can also RSVP for a free lunch and seminar on cremation preplanning at NeptuneSeminar.com.
2. Attend an appointment and view a presentation.
At the scheduled appointment or seminar, you'll view a presentation that provides information about cremation and many of the options you have for products and services. You might attend the appointment with your loved one, but you can also attend on their behalf. If you are attending for a loved one, make sure you talk to them ahead of time and make detailed notes regarding their wishes.
3. Gather and Complete Paperwork
You'll need some information regarding your loved one to complete forms, including their Social Security number, vital statistics, and mother's and father's names. If possible, bring copies of their birth certificate, a driver's license if they have one, and their Form DD214 if they are a veteran.
If you are preplanning on their behalf, you'll need to sign agreements for them. If you have a Power of Attorney form designating you as POA for this purpose, you should bring that too. One of the differences between preplanning cremation for yourself and preplanning for another is that you won't be signing a self-authorization form for the services.
Some of the forms you can expect to complete and sign include:
Vital statistic form
Preneed funeral agreement
Retail merchandise agreement
Travel agreement
Financial accommodation agreement
Cremation authorization form
Initial payment form
Neptune works with families to accept prepayment for cremation services via a single one-time payment or monthly installments.
4. Return to your life.
Once preplanning arrangements are finalized, you and your loved one can return to enjoying life with the peace of mind that this conversation was had and plans were made.
Communicating the Wishes of Your Loved One to Others
Letting other family members and friends know about your loved ones wishes is important. When and how you communicate these things depends heavily on your individual situation and relationships.
If you are not your loved one's next of kin, you likely would have included other family members in the planning process to begin with. Depending on your legal relationship with the loved one, you may not be able to go through the entire preplanning process without doing so, and it's important to help your loved one communicate his or her wishes to the people who can actually make things happen. Make sure the next-of-kin knows what the wishes and plans are because they will likely have to sign documents or make contact with the provider at the time of need before the cremation or other arrangements can take place.
You and anyone else involved in the conversations and planning can also help your loved one communicate their wishes to anyone in the family they deem should know about them. In some cases, your loved one might not be comfortable approaching certain people alone, especially if some individuals in the family aren't sure that cremation is the best option. One way you might be able to help is to read about cremation so you can present the facts to these individuals.
If your loved one wants anyone specifically involved in their final arrangements, it's important to let these people know. For example, you might want to let individuals know the person would like them to speak, sing, or be otherwise involved in a memorial, even if that memorial could take place years from now. First, because friends and family who feel like they are involved in the process are more likely to be supportive of preplanning. Second, advance notice is often appreciated when someone may need to be involved in an emotional service.
Finally, it's a good idea to ensure someone is in charge of being responsible for documents associated with preplanning and services. Some documents that might be relevant include:
Preplanning contracts (including all of the documents listed in the section above)
The DD-214 for veterans
Any will or estate documents
Life insurance policies
Burial benefits policies
Any written notes regarding the loved one's wishes
Keeping all these items in a specific place makes it easy to find information at the time of need. Having someone responsible for updating and adding to the items over time is a good idea, but make sure more than one person knows how to access the information in an emergency.
Communicating with loved ones about the end of life doesn't have to be scary or inappropriate. By approaching out of love and a true desire to help, you can use some of the tips above and in our Conversation Checklist resource to have a productive discussion about these matters. While it might seem daunting at first, by working with Neptune Society or another qualified provider, you and your loved one can easily plan for the future so you can enjoy peace of mind about your decisions now.
For more information about preplanning a cremation, download our free guide today.
______________________________________________________________________________________________
The Neptune Society is the nation's oldest and largest provider of affordable cremation services. Whether you have an immediate need or want to plan cremation services in advance, we are always available to assist you and your family.
Call 1-800-NEPTUNE (800-637-8863) today or contact us online to learn more.