Kansas City, MO Cremation Pre-Planning: What You Should Know
Cremation is Affordable
Prepaid Cremation Saves Money
Preplanning Gives You Control
Preplanning Provides Peace of Mind
Use the form on this page for a FREE cremation planning guide.
Cremation: Kansas City, MO

Plan Cremation Kansas City. Neptune Society of Kansas City opened in March of 2013 and works to provide cremation preplanning and immediate need cremation services to the greater Kansas City area. The Neptune Missouri service area extends to the nearby communities of Blue Springs and Lee's Summit. To learn more about Neptune Society's cremation services, or to get a Missouri cremation price quote, simply fill out this fast and easy form to get started.
Cremation is often chosen for its:
Affordability: A low cost Kansas City cremation costs just a fraction of the cost of burial.
Ease: With a single phone call, Neptune Society Kansas City handles transportation, paperwork, and cremation.
Eco-friendliness: Cremation reduces the number of burials and eternal land use.
If you are considering cremation for final needs for yourself or a loved one, please contact Neptune Society Kansas City cremation counselors today for answers to your questions, and to begin planning for cremation. Our dedicated, expert staff is available to meet with you in your home for your convenience. Plan ahead for cremation to define your final wishes, and share your plan with your loved ones. While no one wants to discuss end-of-life plans, it is the responsible thing to do. Rest easy knowing you have planned and protected your family.
Prepaid Cremation Kansas City. Neptune Society Kansas City offers the option of paying now for future cremation services. By prepaying for cremation, you receive Neptune Society's best price for cremation and save your family the burden of planning and payment. At the time of death, families are at great risk from emotional overspending. Let them know your wishes are being followed, and your needs are met. Contact Neptune Society today for information on cremation prices and payment options.
Our office offers families private family viewings and witnessing of the cremation. we also assist in coordinating services for our Military Families.
In addition to direct cremation, Neptune Society Kansas City offers the options of scatter at sea services and memorialization at the one-of-a-kind Memorial Reef. Contact us today to learn more.
Has a loved one passed away? Get assistance now.
Coordinating end-of-life services without a pre-arranged plan is overwhelming for many families. Our caring and experienced professionals in Kansas City walk you through every step of planning a Kansas City-area cremation to help you through this difficult time. We handle:
The death certificate and cremation permit
Creating a Kansas City cremation plan that meets your needs
Transporting your loved one to the cremation facility
Arranging post-cremation burial or scattering services
Fill out the form on the right to get in touch with a local cremation professional regarding a recent death in the family. Someone will be in touch with you shortly.
Next, gather information. Neptune Society, doctors, state agencies, and other officials will need the following information about the deceased in order to proceed:
Birth date and birthplace
Social Security number
Father's name and state of birth
Mother's maiden name and state of birth
Form DD-214 (if deceased was a veteran)
A copy of the driver's license
Kansas City, MO Veteran Cremation
Our dedicated family service representatives in Kansas City are trained to answer your questions about veterans' cremations. Kansas City veterans may be eligible for the following benefits through the Department of Veteran's Affairs:
Special honors: American flag and Presidential Memorial Certificate
A credit to help pay for your Kansas City cremation service
Interment of cremated remains in a National Cemetery
We help you navigate your veteran's benefits eligibility and cremation planning. Contact us below to learn more.
Request Veteran Cremation Information
Veteran Information:
Visit The U.S. Department of Veterans Affairs for questions/information on VA and benefits.
Leavenworth National Cemetery
150 Muncie Road
Leavenworth, KS 66048
(913) 758-4105
Missouri State Veterans Cemetery
20109 Bus. Hwy 13
Higginsville, MO 64037
(660) 584-5252
Take a Virtual Tour of Our Office
Use your mouse to click the arrows in the photo below to move around our office.
About Us
Driving Directions to Our Office:
From Grandview, Belton/Raymore, Peculiar Areas:
Take 71 North to I-435 North to I-435 West.
Take I-435 West to State Line Exit.
Go North on State Line to 85th Street.
Turn right on 85th Street.
Our entrance is the first left before you get to Ward Parkway. Our entrance is on the east side.
From Olathe and Southern Kansas Areas:
Take I-35 to I-435 East.
I-435 East to State Line Exit.
Go North on State Line to 85th Street.
Turn right on 85th Street.
Our entrance is the first left before you get to Ward Parkway. Our entrance is on the east side.
From Blue Springs and East Independence Areas:
Take I-70 to I-470 South to I-435 East to State Line Exit.
Go North on State Line to 85th Street.
Turn right on 85th Street.
Our entrance is the first left before you get to Ward Parkway. Our entrance is on the east side.
From North Kansas City and Gladstone Areas:
Take I-29 to Hwy 9.
Take Hwy. 9 South across the Broadway Bridge to I-35 South.
Take I-35 South to the Southwest Trafficway Exit.
Take Southwest Trafficway all the way down to where it turns into Ward Parkway and stay on Ward Parkway South to 85th Street.
Turn right on 85th Street.
Our entrance is the first left before you get to Ward Parkway. Our entrance is on the east side.
From Liberty Area:
Take I-35 South to I-435 South.
Take I-435 East.
Go North on State Line to 85th Street.
Turn right on 85th Street.
Our entrance is the first left before you get to Ward Parkway. Our entrance is on the east side.
From Topeka and Lawrence Area:
Take I-70 East to I-640 South.
Take I-640 South and continue to Hwy. 69/Metcalf Ave.
Take Metcalf Ave. to 75th Street.
At 75th Street go right heading east on State Line Road.
At State Line Road turn right and continue to 85th Street.
Our Office Proudly Serves the Following Areas and Counties:
*Distance restrictions may apply in some cases in some areas.
---
Our Team
Julie D. Walter-Davis
Service Manager
Julie has been in the funeral industry since 2002, starting out in advanced planning for funerals, cremations, and burials before obtaining her funeral director's license. Julie has been the Service Manager caring for families at their time of need since the office opened in 2013. She is active in Professionals In Aging, Senior Awareness, and Metro Seniors and is a regular volunteer with the Parkinson's Association and Alzheimer's Association. Julie also serves on the planning committee for the "Golden Age Games" this year. Julie feels it is a true honor to serve and work to make each family's experience personal and reflective of the one they love.
---
Rachel Dickensheets
Independent Sales Representative
Rachel Dickensheets, a tenured counselor in the Kansas City office, comes to us with a passion to help families put their pre-need plans in place after seeing the excellent care taken in her father's planning. She is honored to work with a company that has an extraordinary record of assisting veteran families, having members of her own family that have served this great nation. Rachel prides herself as being an advocate for ensuring families get the greatest care available.
---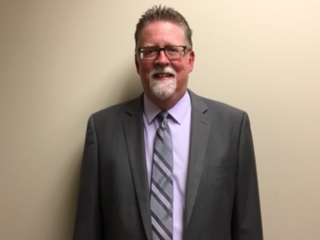 Harry Fisher
Independent Sales Representative
Harry was born and raised in Southeast Kansas and moved to the Kansas City area after attending the University of Kansas in Lawrence. Harry and his wife own a home in Peculiar, MO and have lived in Cass County for the past 10 years. For the last 6 years, he has worked in the cemetery and funeral industry with D. W. Newcomers and joined the Neptune Team in March of this year. He enjoys working with families and helping them discover the options for their prearrangements. Harry also enjoys sports, music, and traveling.
---
Monica Bond
Sales Administrative Assistant
Monica Bond is the Team Leader for the Kansas City, Missouri office. She has been with Neptune Society since April 2013 when the office first opened.
---
In The Community
We enjoy participating in community and volunteer events, and getting to know you! Check out what we've been up to by following our Facebook posts. You can like us by clicking the Facebook "Like Page" button below. Follow us on Instagram and Twitter too.
Online Direct Cremation Services
Our affordable plans have helped 100,000's of Americans during one of life's most challenging moments. We are proud to serve in Missouri and to offer our families options to pre arrange with us. Missouri residents can now make arrangements from the privacy of their home. Our simple 4 step process makes it easy to plan ahead. If at any point you have questions or would like to speak with one of our licensed funeral directors, just call our local office. We are here to help.
Make arrangements on your schedule, at your convenience
Affordable all-inclusive packages, no hidden fees
30 day money back guarantee
We have served families for over 40 years, we are here to serve future generations.