Seattle/Lynnwood, WA Cremation Pre-Planning: What You Should Know
Cremation is Affordable
Prepaid Cremation Saves Money
Preplanning Gives You Control
Preplanning Provides Peace of Mind
Use the form on this page for a FREE cremation planning guide.
Cremation Service in Seattle/Lynnwood
At the Neptune Society of Seattle/Lynnwood, we understand the pain of grieving a loss. We are here to ease the difficulty and stress of carrying out your loved one's final wishes with our cremation services in Seattle/Lynnwood. For nearly five decades, we've served the Seattle/Lynnwood communities, providing options that fit their budget and allow them to say goodbye to their loved ones with dignity and compassion. If you are seeking to plan for the future, we provide 3 convenient ways to contact us. The Neptune Society staff will offer guidance on an affordable plan that feels right for you with our cremation service in Seattle/Lynnwood.
Affordable Cremation To Help Through A Difficult Time
The Neptune Society of Seattle/Lynnwood makes assisting families who have lost a loved one a priority. The death of someone close to you should not be a financial burden, so we provide Seattle/Lynnwood cremation services that will fit your budget.
If you choose Neptune Society's prepaid cremation services, our staff of professionals will assist you in deciding on the right plan. Prepayment at the current price will prevent paying higher costs in the future.
Prepaying saves your family from facing financial stress when a loved one dies. You are protecting yourself and your loved ones, and providing them with peace of mind tomorrow, when you choose prepaid cremation today from Neptune Society in Seattle/Lynnwood.
Prepaid Cremation Services
Cremation preplanning in Seattle/Lynnwood saves you and your family from worry over the financial burden of an unexpected death. By choosing to preplan cremation, you're giving your family the opportunity to spend time later celebrating your life. And as the costs of cremation and funeral services rise every year, you have the peace of mind of knowing your family will be spared paying higher prices in the future. You won't have left your loved ones to deal with financial hardship in an already difficult time when you choose prepaid cremation services from Neptune Society of Seattle/Lynnwood.
Choose Neptune Society For Cremation Services In Seattle/Lynnwood
At Neptune Society, we'll guide you through the process for immediate need or preplanned services. Our goal is to make this difficult time easier for Seattle/Lynnwood community members. To learn more, contact us today or call (425) 276-7707.
Immediate Need Cremation Services
Please accept our deepest sympathies for your loss. If there's no prearranged plan put in place when a loved one passes, the whirlwind of details and information can become overwhelming. At Neptune Society of Seattle/Lynnwood, our experienced professionals will walk you through the process, and be there to answer any questions you may have.
Notify Us That The Death Has Occurred
Speak with a Funeral Director, or a designated Family Services Representative to learn more about carrying out your loved one's wishes for cremation.
Gather The Necessary Information
Neptune Society, doctors, state agencies, and other officials require the following information in order to proceed with cremation:
Date of birth and birthplace
Social Security number
Father's name and state of birth
Mother's maiden name and state of birth
Form DD-214 (if deceased was a veteran)
A copy of the driver's license
We'll work your behalf to take care of the rest. Contact us today for assistance with immediate need cremation services in Seattle/Lynnwood.
Seattle/Lynnwood, WA Veteran Cremation
Our dedicated family service representatives in Seattle/Lynnwood are trained to answer your questions about veterans' cremations. Seattle/Lynnwood veterans may be eligible for the following benefits through the Department of Veteran's Affairs:
Special honors: American flag and Presidential Memorial Certificate
A credit to help pay for your Seattle/Lynnwood cremation service
Interment of cremated remains in a National Cemetery
We help you navigate your veteran's benefits eligibility and cremation planning. Contact us below to learn more.
Veteran Information:
Visit The U.S. Department of Veterans Affairs for questions/information on VA and benefits.
Tahoma National Cemetery
18600 SE 240th Street
Kent, WA 98042
(425) 413-9614
Take a Virtual Tour of Our Office
Use your mouse to click the arrows in the photo below to move around our office.
About Us
Neptune Society Lynnwood, WA Office Photos
[flickr_set id="72157668087505753″]
Our Office Proudly Serves the Following Areas and Counties:
*Distance restrictions may apply in some cases in some areas.
---
Our Team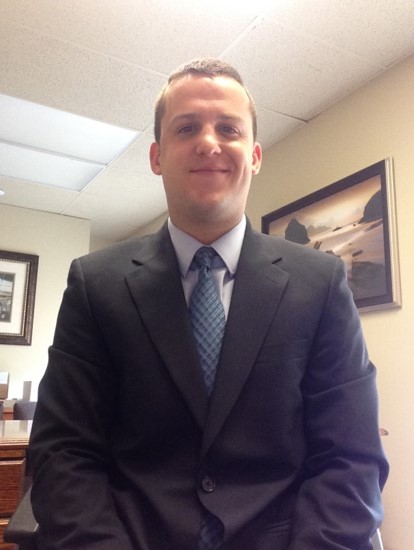 John Moody
Service Manager
John Moody graduated from the University of Minnesota in Minneapolis with a Bachelor of Science in Funeral Service. Having grown up with a strong affinity for outdoor activities, the move to Seattle, Washington was a natural fit for John. Since 2014, he has been the Service Manager for the Lynnwood, Washington branch of the Neptune Society. In his free time, John enjoys live music, backpacking, camping trips, traveling, and spending time with friends and family.
---
In The Community
We enjoy participating in community and volunteer events, and getting to know you! Check out what we've been up to by following our Facebook posts. You can like us by clicking the Facebook "Like Page" button below. Follow us on Instagram and Twitter too.
Online Direct Cremation Services
Our affordable plans have helped 100,000's of Americans during one of life's most challenging moments. We are proud to serve in Washington and to offer our families options to pre arrange with us. Washington residents can now make arrangements from the privacy of their home. Our simple 4 step process makes it easy to plan ahead. If at any point you have questions or would like to speak with one of our licensed funeral directors, just call our local office. We are here to help.
Make arrangements on your schedule, at your convenience
Affordable all-inclusive packages, no hidden fees
30 day money back guarantee
We have served families for over 40 years, we are here to serve future generations.